iCyberHunt is an advanced next-generation Cyber Security Firewall and Routing platform that offers comprehensive protection, exceptional performance, and unparalleled visibility.
Equipped with cutting-edge features, iCyberHunt delivers top-notch cybersecurity solutions, protecting your network from potential threats, and ensuring your critical data remains secure. The platform offers advanced routing capabilities that optimize traffic flow while enhancing network performance.
With its intuitive interface, iCyberHunt provides users with deep insights and real-time visibility into their network, allowing them to proactively identify and mitigate potential risks. The platform is designed to be scalable and flexible, accommodating the needs of businesses of all sizes.
Whether you're a small business or an enterprise-level organization, iCyberHunt offers robust and reliable cybersecurity solutions that deliver peace of mind, so you can focus on your core business activities.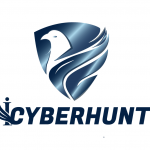 KEY FEATURES
Everything essential to protect your network and more...
Firewall
Stateful firewall with support for IPv4 and IPv6 and live view on blocked or passed traffic.
Multi WAN
Multi WAN capable including load balancing and failover support.
VPN
Support for IPsec (including route based), OpenVPN, Tinc (full mesh VPN) and WireGuard.
Hardware Failover
When you cannot afford downtime use our automatic and seamless hardware failover with state synchronization utilizing the common address redundancy protocol to get the highest possible availability.
SD-WAN
Connect team members from anywhere in the world on any device. SD-WAN tools creates secure networks between on-premise, cloud, desktop, and mobile devices.
Intrusion Detection & Prevention
Get rid of the Trojans & CNC bots with state of the art inline intrusion prevention.
Two-Factor Authentication
2FA is supported throughout the system, for both the user interface as services such as VPN.
Web Filtering
Fully integrated web proxy with access control and support for external blacklists to filter unwanted traffic. Other options include firewall aliases and DNS blacklisting.
Intuitive User Interface
The most intuitive, fully responsive user interface you'll find in any firewall router with an integrated search option.