Introducing the Next Generation Smart Cabin Router (NEXT) – the cutting-edge security platform that provides the ultimate connectivity flexibility for your business jet cabin. Our innovative solution ensures that you stay connected and protected against cyber threats, giving you peace of mind as you soar through the skies.
With NEXT, your avionics network is secured with the highest level of protection, thanks to our state-of-the-art features. Our fully-featured security platform is designed to safeguard your data, offering top-of-the-line security features that give you unparalleled protection.
But that's not all – the NEXT solution is satellite-ready and supports seamless communication for L-Band, Ku-Band, Ka-Band, X-Band, and ATG. Stay connected to the world no matter where your travels take you.
Experience the ultimate in avionics network security with NEXT – the smart choice for owners, operators, passengers, and crew. Upgrade to NEXT today and discover the power of ultimate flexibility and security in connectivity for your business jet cabin.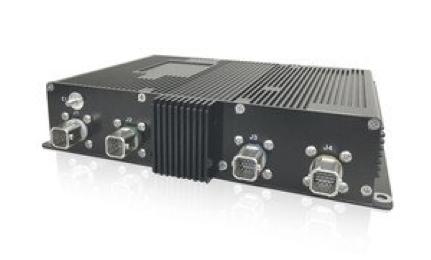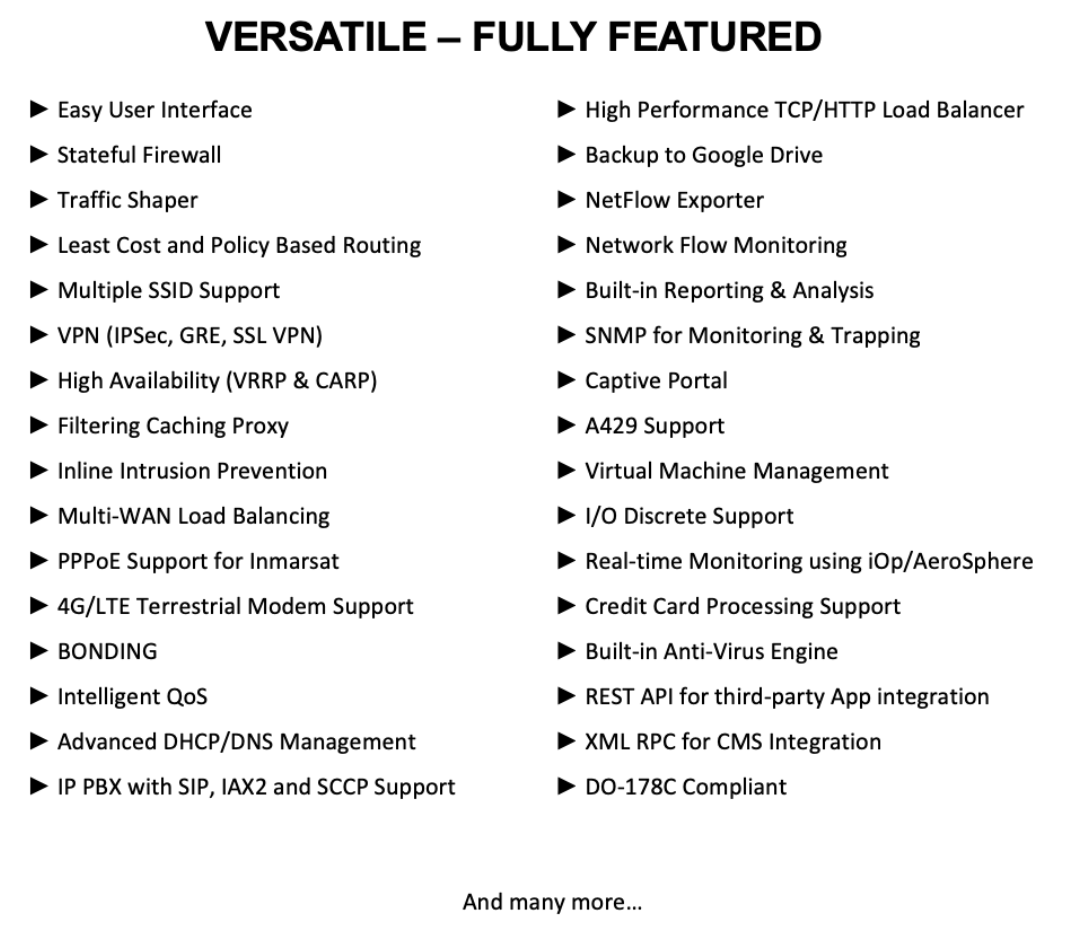 COMPATIBLEAVIATION NETWORK

HARDWARE SPEC
ROUTER SPECIFICATION

Avionics Certified – Ultra Small – Secure Gateway Router
FORM FACTORSmall Form Factor: 1.75"H x 7.8"W x 5.5"D; conduction cooled

PROCESSORIntel® E3845, 4-Core Processor, 1.5 GHz

OPERATING SYSTEMLinux Debian 9

WEIGHT3.4 lbs (1.5 kg) with cellular modem
3.9 lbs (1.7 kg) with cellular and WiFi modem

STORAGE64 GByte eMMC fixed storage (OS & Router Software)

ETHERNET PORTS5x 10/1000/1000BT Ethernet Ports (Switched) via J2, J3 & J4 rear connectors
1x 10/1000/1000BT Ethernet Port (Direct) via J2 rear connector
1x 10/1000/1000BT Ethernet Port RJ45 front access panel

ETHERNET SWITCHL2 Managed Ethernet Switch

ARINC 429Two (2) Rx Channels (fixed), One (1) Tx Channel (fixed)

AIRCRAFT DISCRETES 4x Inputs/ 2x Outputs (ESD/opto-isolated) via J1 rear connector

ISDN BRI1x ISDN Channel 2B+D

CELLULAR MODEM4G/LTE Advanced+ modem for global coverage
Dual Mini SIM access via front access panel
2x RF QMA connections via front panel (Diversity)

WiFi802.11 ac/abgn WiFi radio with 3x external RF QMA connections via front panel

USB1x USB 2.0 via J1 connector
1x USB 2.0 via front access panel

Video1x mini Display Port via front access panel

SERIAL1x RS232 (mini USB Type B) via front access panel

POWER28 VDC with 200 msec Hold-up
20 W (nominal)